Publications
Scientific articles

Mönch, J., Stock, A., Baatz, J., Krieglstein, F., Stock, O., Suren, M., Rey, G. D., & Wirzberger, M. (2022). "Wild sisters" meet app: Connecting virtual and real worlds to foster environmental awareness in classroom settings. In C. Bermeitinger, & W. Grave (Eds.), 52nd Congress of the German Psychological Society. Pabst Science Publishers. [presented as talk in the symposium

"Green Ergonomics: An Engineering

Psychology Perspective on Sustainable Development"

]
Wirzberger, M., Bornemeier, J., Kampel, S., Álvarez Serrano, M. G., Ullmann, L., & Rey, G. D. (2021). Umwelt trifft App: Verbindung virtueller und realer Welten in der Bildung für nachhaltige Entwicklung – Kurzbericht [Environment meets app: Connecting virtual and real worlds in education for sustainable development – Short report]. Umweltpsychologie, 1, 123–132.
Public engagement

Project team
University of Stuttgart
Chemnitz University of Technology

Alumni
Contact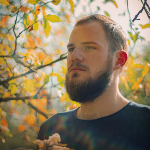 Oliver Stock
M.A.
Research Assistant in the BeeLife Project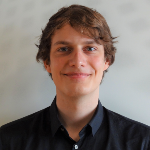 Adrian Stock
M.Sc.
Research Assistant in the BeeLife and IKILeUS projects