How can we design technology in a way that optimally supports human demands in everyday life? How can we mitigate system-generated biases to facilitate a trustworthy human-technology partnership?
At the interdisciplinary intersection of cognitive psychology, human-machine interaction, education, and artificial intelligence, we apply a portfolio of experimental lab, field, and online studies, user-centred software development, as well as approaches of modeling and simulation, to design and evaluate responsible, user-adaptive, assistive technologies, primarily for learning and training contexts.
In addition to developing such technologies, we focus on critically reflecting emerging implications on society. Related to this perspective, we participate in the Stuttgart Research Focus "Interchange Forum for Reflecting on Intelligent Systems" (SRF IRIS).
Contact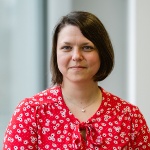 Maria Wirzberger
Jun.-Prof. Dr. rer. nat.
Professor for Teaching and Learning with Intelligent Systems | Spokesperson of the Stuttgart Research Focus IRIS | Co-Director of the AI Software Academy