Didactic concept
In order to make the learning contents vivid and tangible and thus ensure lasting learning success, we use creative and playful elements. Our portfolio includes digital learning games such as Kahoot, LEGO Serious Play, Bingo or Escape Room Settings. Such approaches from the field of Game-Based Learning can promote not only specialist knowledge but also interdisciplinary skills such as teamwork, creativity, strategic action planning, logical thinking and presentation skills.

Courses
The department is responsible for education in the didactics of computer science and supports the educational studies in the context of teacher training.
In the winter semester 2020 we offer the following courses:
Introduction to educational psychology (lecture)
Digitalization in vocational education (seminar)
Mentorship for students who need to catch up (seminar)

Theses
We supervise bachelor, master and project theses within the research fields of the department. Currently open topics are listed below.
If you are interested, you are welcome to contact us!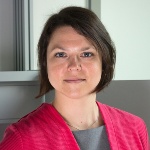 Jun.-Prof. Dr.
Maria Wirzberger
Professor for Teaching and Learning with Intelligent Systems