Due to the emergency measures of the University of Stuttgart against the spread of the coronavirus, the institute, and the departments as well as the library of the institute remain closed to the public until further notice.
Therefore, please contact the employees with your concerns, preferably via e-mail. The contact information can be found on the team page.
Further information on the measures and regulations can be found on the page of the information on the coronavirus of the University of Stuttgart.
The Department of Vocational Education focused on Teaching Technology (BPT) aims at teaching and research in areas of the competence development and promotion of teachers and students in technical and applied scientific domains. The related field covers the technical occupations with vocational trainings, the post-secondary vocational training and academic further education in the engineering sector, as well as the natural scientific and technical focus in general education.
Teaching and research are equally significant at the Department of Vocational Education focused on Teaching Technology (BPT). Thus, scientific projects are discussed with the students in the courses and different possibilities of cooperation in the current research projects are offered. The teaching of technical didactics combines the technical-scientific components of the study with the educational core study and is implemented for the students of vocational education and technical education with the occupational fields of structural engineering, electrical engineering, metal technology and computer science. In addition, the department conducts the didactical training of teachers in natural science and technology (NwT) and computer science in secondary school.
Feedbacks of Research Studies
Managing Director of the Institute of Educational Science (IfE)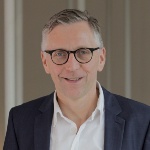 Prof. Dr. phil
Bernd Zinn
Managing Director of the Institute of Educational Science, Dean of study affairs for Vocational Education and Technology Education, Dean of study affairs for Teaching Naturwissenschaft und Technik (NwT)